From the beginning, we were founded on the dream to help others, educate, and give back to the community. Although times continue to change things we are secure in our abilities and passionate about helping those who need it.
Each day brings new and crucial decisions, and good decisions require knowledge and confidence - the confidence to act with certainty. The confidence and certainty you'll find behind the results from Wei, Wei & Co., LLP.
Steve Wei CPA was founded
The first office was opened on 40 Rd. Queens, NY
Wei, Wei & Co., LLP was established with Steve and Liren Wei. Second office location at Chase Building 39-15 Main Street. Audit Department was formed starting with government audit contracts.
Wei, Wei & Co., LLP purchased and moved into the 39th Avenue building in Queens NY
Registered with the PCAOB
A new and larger partnership was formed including new Partner's Alice Yong, Brian Lee, Kenny Du
LA Office was established
Beijing Office was established, and Registered for Mayor's Office of Minority and Women-owned Business Enterprises
Grace Chen joined the firm as Partner
Registered with Canadian Public Company Filing CCRC
James Pai joined the firm as Partner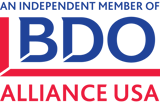 Member of AICPA, NYSSCPA, CASCPA