Liren Wei
Managing Partner
Liren began his accounting career 29 years ago as a staff accountant at our firm. Today, as our Managing Partner, he is in charge of overall management and administration of the firm, including directing the activities of managerial, professional and support staff, and coordinating manpower needs, among other resources.
In addition to his role as our managing partner, Liren is in charge of our firm's government and not-for-profit practice group. He is responsible for overall administration and coordination of engagements, including planning and developing audit strategies, directing and implementing audits, supervising staff, and working with clients to ensure the timeliness and quality of our accounting and auditing services. His government clients include the New York State Office of Mental Retardation and Developmental Disabilities, the New York City Department for the Aging, Department of Youth and Community Development, Department of Homeless Services, Department of Health and Mental Hygiene, Administration for Children's Services, Human Resource Administration, and the New York State Affordable Housing Corporation. His not-for- profit clients include all entities included in the Relevant Experience section, References section and Appendix B, reference letters.
Liren serves as an instructor in various firm training courses and acts as a quality control reviewer for certain audit engagements which he is not directly associated with. As a quality control reviewer, he reviews reports and related workpapers to ensure compliance with GAAP, GAAS, and other professional standards. He also acts as a liaison between our firm and other accounting firms and consultants we work with.
Liren has fulfilled and exceeded the continuing professional education requirements under the Government Auditing Standards, the "Yellow Book," issued by the Comptroller General. Liren also completed the training to perform peer reviews of other firms on behalf of the AICPA.
Professional Affiliations:
American Institute of Certified Public Accountants

– Current Member




New York Society of Certified Public Accountants - Current President-elect




New York State Society of Certified Public Accountants

– Current Member




New York State Society of Certified Public Accountants

– Former Vice President




New York State Society of Certified Public Accountants

– Former Director




NYSSCPA Quality Enhancement Policy Committee

– Former Member




NYSSCPA Peer Review Committee

– Former Chair




NYSSCPA Peer Review Committee

– Former Report Acceptance Body Leader




NYSSCPA Peer Review Committee

– Current Member




NYSSCPA SEC Practice Committee

– Current Member




NYSSCPA Government Accounting and Auditing Committee

– Current Member




NYSSCPA Stock Brokerage (Broker Dealer) Committee

– Current Member




Queens/Brooklyn Chapter of New York State Society of CPAs

– Former President




Queens/Brooklyn Chapter of New York State Society of CPAs

– Former Vice President




Queens/Brooklyn Chapter of New York State Society of CPAs

– Former Director




Chinese American Society of Certified Public Accountants

– Former President and Director




Taiwanese American CPA Association

– Former Vice President




ASCEND (formerly National Asian American Society of Accountants)

– Former National Vice President




Wall Street Lions Club Cultural Foundation

– Former President




New York Wall Street Lions Club

– Former Treasurer and Director
Education:
Bachelor of Business Administration, Accounting Baruch College, CUNY (graduated Summa Cum Laude)

Certified Public Accountant, New York

Certified Global Management Accountant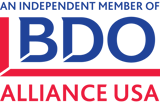 Member of AICPA, NYSSCPA, CASCPA