Tax
Elevate the strategic role of your tax department, and you can have a lasting, positive impact on your company's effective tax rate, cash flow management, and, ultimately, shareholder value. Invaluable to this process would be a resource, your tax specialist of Wei, Wei & Co., LLP, dedicated solely to generating creative tax savings ideas.
The Tax specialists of Wei, Wei & Co., LLP are just this resource, and this is our focus: understanding your organization's global goals and strategies, and then collaborating closely with you to identify and implement tax strategies that work best within your organization, culture, and risk tolerance parameters.
We want to help safeguard your financial legacy through active individual tax planning, developing, and reviewing. Our team will provide personalized tax services to further your clarity and confidence in your financial plans and tax position.
Searching for a tax advisor who understands not only the intricacies of tax law but also your business? The answer is Wei, Wei & Co., LLP's Corporate Tax practice. We will work with you to minimize your tax liability and ensure your organization complies with domestic and international tax law.
Our skilled professionals are happy to help with the simple burden of sales tax. Regardless of your size, income, or industry, we have the expertise to solve your sales tax issues in regulation with federal, state, and local laws.
We are prepared for the unique requirements non-profits face with taxation. From filing with the Internal Revenue Service, traps, and liabilities; handling this task on your own can be daunting. We're here to help you so you can help others.
In the midst of confusing federal and state estate, gift, and trust tax laws, we are here to help. We are here to help you maintain, understand, and build your finances in the best way possible.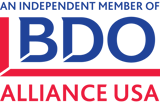 Member of AICPA, NYSSCPA, CASCPA