We work with a wide range of different industries, businesses, and professionals, providing them all consistent service. We provide experience and expertise to help individuals and businesses thrive.
Success will mean embracing a certain level of change, but we strive to minimize the disruption to your organization and customers. In fact, our collaborative approach has won accolades from many of our clients.
Each day involves new and crucial decisions that require the knowledge and confidence to act with such certainty. Allowing Wei, Wei & Co., LLP to be your accounting partner can be one of those crucial and new decisions that can make a difference between merely getting off the ground and soaring to new financial heights.
Because you want an accounting firm that understands your business as well as you do. Our accountants and advisors provide audit, tax, management advisory services and more to a wide range of businesses, industries, and professionals. With over 30 years of experience helping our clients with their accounting has taught us one particularly important thing: Our Success is Your Success.
Who We Are
Wei, Wei & Co., LLP, is a full-service accounting firm that was organized in 1995 by Steve Wei and Liren Wei. It traces its roots to a sole proprietorship established by Steve Wei, CPA in 1969. Through internal growth and subsequent mergers, it is now a six-partner firm employing a staff of almost one hundred. Our firm consists of seasoned professionals, mostly Certified Public Accountants or professionals with graduate degrees, averaging six years in the profession. We have worked with the "Big Four", other mid-sized accounting firms, and are a member firm of the BDO Seidman Alliance.
Our firm is certified as a Minority Business Enterprise (MBE) by the New York City Transit Authority, the Metropolitan Transportation Authority, the New York City Department of Business Services, the Port Authority of New York and New Jersey as well as by the New York State Economic Development Corporation. Our firm is also registered with the PCAOB, which qualifies us to perform audits of Public Companies.
LEARN MORE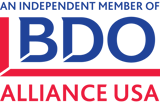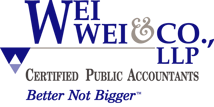 Member of AICPA, NYSSCPA, CASCPA